Work Clothes Prices: How to Save Money Without Compromising Quality
Work clothes are an essential element for a professional look in the workplace and to ensure the safety of employees. However, the cost of work clothes can vary greatly depending on the quality of materials and brand. In this article, we will explore how to save on work clothes prices without compromising their quality.
Purchasing Affordable Work Clothes
Purchasing affordable work clothes doesn't necessarily mean buying low-quality clothes. You can buy high-quality work clothes at affordable prices by searching for deals online or by going to stores that sell work clothes. Additionally, purchasing work clothes prices in bulk can be a cost-effective option for savings.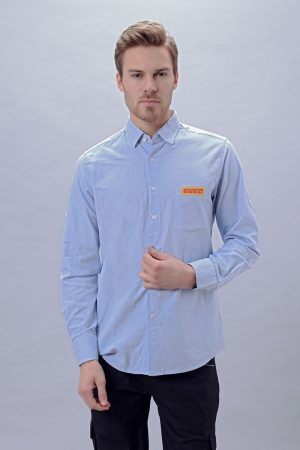 Purchasing Branded Work Clothes
Branded work clothes prices can be expensive, but they are often made with high-quality materials and offer greater durability. However, purchasing branded work clothes at affordable prices is possible. You can search for deals on clothing company websites or buy second-hand branded work clothes.
Maintaining Work Clothes
Maintaining work clothes is essential to ensure their durability over time. Regularly washing work clothes and following the washing instructions on their label can prevent fabric breakage. Additionally, repairing work clothes instead of replacing them can be an option for saving money.
In conclusion, high-quality work clothes prices can be expensive, but there are ways to save money without compromising their quality. Purchasing affordable work clothes, searching for deals online, and being mindful of work clothes maintenance can help save money in the long run.
Contact Us
Cation Work Wear produces workwear for leading brands in Turkey such as Coca Cola, Tüvtürk, Bridgestone, Migros, Lassa, Betonsa, Mng Kargo, Aksa Doğalgaz, Arçelik, ISS and İpragaz. Cation Workwear is one of the largest manufacturers in the sector, which includes its design and production units. You can contact us with informations in our contact page. Our phone number is +90 212 554 83 31 and our e-mail address is info@cationworkwear.com. We will be glad to help you with bespoke workwear production projects.