Recycling work clothes is an essential aspect of sustainability and responsible business practices. As companies strive to minimize their environmental impact, incorporating recycling initiatives into work clothes management is crucial.
By recycling work clothes, companies can reduce the amount of textile waste that ends up in landfills. Textile waste is a significant contributor to environmental pollution and resource depletion. Recycling allows for the recovery of valuable materials, reducing the need for virgin resources and energy-intensive manufacturing processes.
Furthermore, recycling work clothes aligns with corporate social responsibility efforts. It demonstrates a commitment to sustainability, showcases environmental consciousness, and enhances the company's reputation among stakeholders.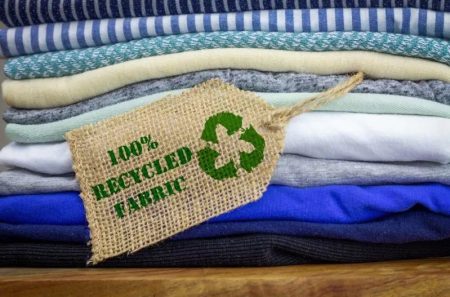 Recycling Programs for Work Clothes
Implementing recycling programs for work clothes is a proactive step towards sustainability. Companies can collaborate with textile recycling organizations or partner with specialized service providers to establish efficient recycling systems.
One approach is to set up collection points within the workplace where employees can deposit old or worn-out work clothes. These collection points can then be periodically emptied and the garments sent for recycling. Another option is to organize dedicated clothing drives to gather used work clothes and ensure their proper recycling.
Companies can also explore innovative recycling technologies. For instance, some textile recycling processes involve breaking down garments into fibers, which can then be used in the production of new textiles or other materials.
The Benefits of Recycling in Work Clothes
Recycling in work clothes offers several benefits for companies and the environment. Here are some key advantages:
Environmental Impact: Recycling work clothes conserves resources, reduces landfill waste, and minimizes pollution associated with textile production.
Cost Savings: By recycling work clothes, companies can reduce expenses related to purchasing new garments. Recycling programs can also be more cost-effective than disposing of old clothes through traditional waste management channels.
Employee Engagement: Engaging employees in recycling initiatives fosters a sense of environmental responsibility and demonstrates the company's commitment to sustainability. It can boost morale and create a positive workplace culture.
Circular Economy: Recycling work clothes contributes to the development of a circular economy, where resources are kept in use for as long as possible, promoting a more sustainable and efficient economic model.
In conclusion, incorporating recycling practices in work clothes management is essential for environmental sustainability and responsible business practices. By implementing recycling programs, companies can reduce waste, conserve resources, and demonstrate their commitment to a greener future. Recycling in work clothes benefits both the company and the environment, creating a positive impact in the long run.
Contact Us
Cation Work Wear produces workwear for leading brands in Turkey such as Coca Cola, Tüvtürk, Bridgestone, Migros, Lassa, Betonsa, Mng Kargo, Aksa Doğalgaz, Arçelik, ISS and İpragaz. Cation Workwear is one of the largest manufacturers in the sector, which includes its design and production units. You can contact us with informations in our contact page. Our phone number is +90 212 554 83 31 and our e-mail address is info@cationworkwear.com. We will be glad to help you with bespoke workwear production projects.