The staff uniform is a crucial element in creating a strong and cohesive image for the company. In addition to providing a professional look, uniforms offer many other benefits.
Advantages of Staff Uniform 
Staff uniforms help to create a cohesive and professional look. Employees who wear uniforms can be easily identified as members of the team and represent the company's image. Additionally, uniforms can also contribute to improving safety in the workplace by providing protection for employees in certain work environments.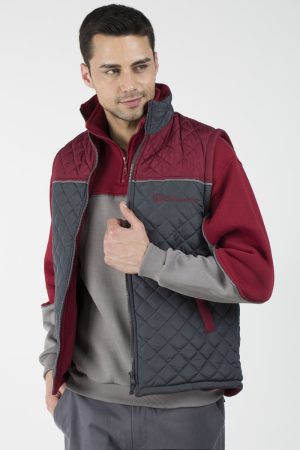 Staff Uniform  Design
The design of the uniform must be in line with the company's image and the sector in which the company operates. For example, a restaurant company may opt for elegant and clean uniforms, while an industrial company may choose uniforms that offer greater protection to employees.
Staff Uniform and Comfort
Staff uniforms must also be comfortable and functional. Employees must feel comfortable in their uniform and be able to carry out their work activities without hindrance. Additionally, the  uniform must be made with high-quality materials to ensure their durability over time.
In conclusion, the staff uniform is an important element in creating a cohesive and professional image of the company. Uniforms offer benefits such as safety, easy identification, and a professional look. The design of the uniform must be in line with the company's image and the sector in which it operates, and the  uniform must be comfortable and functional for employees. Investing in high-quality staff uniforms is an investment in the long-term success of the company and in the safety and satisfaction of employees.
Contact Us
Cation Work Wear produces workwear for leading brands in Turkey such as Coca Cola, Tüvtürk, Bridgestone, Migros, Lassa, Betonsa, Mng Kargo, Aksa Doğalgaz, Arçelik, ISS and İpragaz. Cation Workwear is one of the largest manufacturers in the sector, which includes its design and production units. You can contact us with informations in our contact page. Our phone number is +90 212 554 83 31 and our e-mail address is info@cationworkwear.com. We will be glad to help you with bespoke workwear production projects.