Technical textiles have become more and more important over the last decades, especially since the expansion of industry and the increasing engagement of society in human rights, regarding health and safety in the workplace. A technical textile is basically a product designed for functional purpose rather than for its aesthetic characteristics. Nowadays, the production of this textile has an outstanding and essential role in the market.
Quality always makes the difference
Quality is always a must no matter the product, but for work clothes, it is quite indispensable. As these clothes are always exposed to harsh conditions and multiple washes, high quality and durability is the main request among our customers. We are a technical textile producer whose aim is to create and offer the best products to our customers. We have more than twenty years of experience in the textile industry, and the technical one is our biggest strength. Cation Workwear is a work clothes manufacturer which always chooses the best textiles for their products.
Standard clothing
An important branch of workwear is the uniform. Since the days of the Roman Empire until modern times, uniforms have been depicting solidarity and a feeling of equality and belonging. The demand for uniform production is in constantly growing, not only for jobs such as policemen, firefighters, nurses or restaurant stuff but also for corporatists and companies which work in PR sectors. Cation Workwear is a uniform producer that offers a wide range of uniform designs, specially developed for nowadays trends.
Health and safety – essential twins in our production process
Many of the nowadays jobs would not be possible without special work clothes that protect people from harsh conditions and dangerous environments. Our workwear offers the best protection against high temperatures, flames, chemicals, radiation, electricity, and others. For this purpose, we ensure to use only high-quality materials for our products. There is nothing more important than health and safety in this life and Cation Workwear committed to save and protect people's lives as much as we can.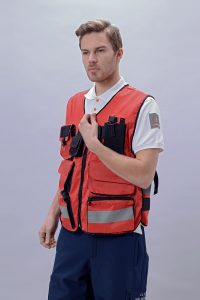 YL 17054
Get in touch
We as Cation Workwear & Uniforms are providing best quality workwear and uniform product to Turkey's leading companies such as  Mercedes-Benz, Tüvtürk, Enerjisa, Betonsa, Aksa Doğalgaz, Doğuş Otomotiv. You can get in touch with us with our contact page, or send us an e-mail at info@cationiselbisesi.com or call us on +90 212 554 83 31.