Selecting a uniform manufacturer is a pivotal decision for businesses seeking high-quality, durable, and brand-aligned apparel for their workforce. In this guide, we delve into the essential factors to consider when choosing a uniform manufacturer. From assessing industry expertise to evaluating customization options, businesses can make informed decisions to ensure their employees represent the brand in style.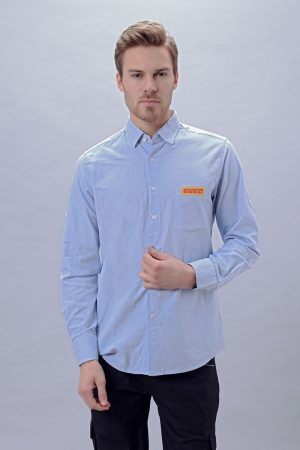 The Impact of a Reliable Uniform Manufacturer on Your Business Success
Selecting a reliable uniform manufacturer can have a profound impact on the overall success of your business. Beyond simply providing clothing for your workforce, a dependable manufacturer contributes to various aspects of your company's image, efficiency, and employee satisfaction.
Firstly, a reliable uniform manufacturer ensures consistency in branding. Uniformity in design, color, and quality creates a professional and cohesive brand image, instilling confidence in both customers and employees. This consistent visual identity is crucial for building brand recognition and trust in the market.
Additionally, a trustworthy uniform manufacturer understands the importance of durability and comfort in work attire. By providing high-quality uniforms, they contribute to the well-being of your employees, promoting a positive work environment. Comfortable and well-fitted uniforms enhance employee satisfaction, potentially boosting morale and productivity.
Furthermore, a reliable manufacturer offers customization options to tailor uniforms to your specific needs. This personalization not only aligns the attire with your brand aesthetics but also ensures that the uniforms meet the practical requirements of your industry.
In essence, partnering with a reliable uniform manufacturer is not just a transaction but a strategic investment in your business's success, contributing to a professional brand image, employee contentment, and overall operational efficiency.
Uniform Manufacturer Trends: Embracing Modernity in Workwear
In an era of constant change, uniform manufacturers play a pivotal role in shaping the trends of modern workwear. This article explores the current trends within the uniform manufacturing sector. From sustainable materials to tech-integrated designs, businesses can gain insights into the latest innovations. Partnering with a manufacturer that embraces these trends ensures your workforce not only looks professional but also stays ahead in the ever-evolving landscape of work apparel.
Contact Us
Cation Work Wear produces workwear for leading brands in Turkey such as Coca Cola, Tüvtürk, Bridgestone, Migros, Lassa, Betonsa, Mng Kargo, Aksa Doğalgaz, Arçelik, ISS and İpragaz. Cation Workwear is one of the largest manufacturers in the sector, which includes its design and production units. You can contact us with informations in our contact page. Our phone number is +90 212 554 83 31 and our e-mail address is info@cationworkwear.com. We will be glad to help you with bespoke workwear production projects.