Work clothes are an essential component to creating a safe and professional work environment. In this article, we will explore the key advantages of work clothes and how they contribute to the success of a company.
Safety
One of the primary advantages of work clothes is safety. Work clothes can protect employees from physical injuries and hazards in the workplace. For example, a construction company may provide helmets, gloves, and safety shoes to its employees to protect them from potential falls or accidents. We can explain the advantages of work clothes with a few titles.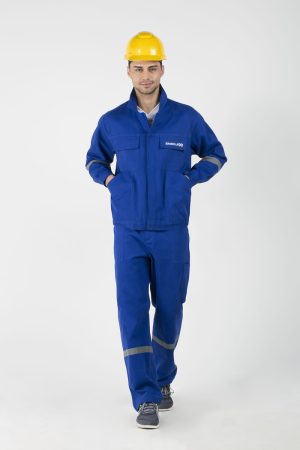 Professionalism
Work clothes contribute to creating a professional image for the company. Uniform work clothes for employees help to create a cohesive and professional image of the company. Additionally, work clothes can improve the company's image with clients and business partners.
Branding
Work clothes can also contribute to promoting the company's brand. Adding the company's logo to work clothes can increase the visibility of the company and improve brand awareness. Additionally, customized work clothes can be an excellent idea for promotional events or advertising the company.
In conclusion,advantages of work clothes offer many advantages for a company, including safety, professionalism, and branding. Uniform work clothes help to create a cohesive and professional image of the company, while adding the company's logo can help to improve brand awareness. Investing in high-quality work clothes is an investment in the long-term success of the company and in the safety and satisfaction of employees.
Contact Us
Cation Work Wear produces workwear for leading brands in Turkey such as Coca Cola, Tüvtürk, Bridgestone, Migros, Lassa, Betonsa, Mng Kargo, Aksa Doğalgaz, Arçelik, ISS and İpragaz. Cation Workwear is one of the largest manufacturers in the sector, which includes its design and production units. You can contact us with informations in our contact page. Our phone number is +90 212 554 83 31 and our e-mail address is info@cationworkwear.com. We will be glad to help you with bespoke workwear production projects.