A reputable Workwear Producer  Turkey places a strong emphasis on quality and durability. They invest in superior materials and skilled craftsmanship, ensuring that the workwear not only meets international standards but also withstands the rigors of demanding jobs. From construction to manufacturing, Turkish workwear sets a high bar for excellence.
When it comes to workwear, Turkey has emerged as a global hub known for its commitment to quality and craftsmanship. Workwear producers in Turkey play a vital role in manufacturing high-quality garments that cater to diverse industries and professions.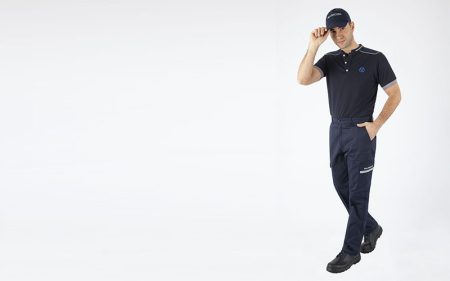 Special Solution from Workwear Producer Turkey
In addition to offering standardized workwear options, Turkish Workwear Producers specialize in providing customized solutions. They understand that different businesses have unique requirements for their work clothing, whether it's branding, specific design needs, or industry-related demands.
A Workwear Producer  Turkey with expertise in customization can create tailored solutions, including personalized logos, color schemes, and specific design elements. This level of personalization ensures that employees not only have functional workwear but also feel comfortable and confident in attire that represents their company's identity.
Sustainable Workwear Manufacturing in Turkey
As sustainability becomes increasingly important, many Workwear Producer Turkey are taking proactive steps to embrace eco-friendly practices. They recognize the importance of environmental responsibility in manufacturing workwear.
Sustainable Workwear Producer Turkey prioritize eco-conscious materials and ethical production processes. They aim to minimize waste, reduce their carbon footprint, and conserve resources. By implementing recycling initiatives and energy-efficient manufacturing, they contribute to a greener planet while providing businesses with sustainable workwear options.
Choosing a Workwear Producer  Turkey committed to sustainability allows companies to align their values with their choice of work clothing, contributing to a more eco-friendly future while ensuring the safety and comfort of their employees.
Turkish Workwear Producers play a crucial role in providing high-quality, durable workwear that meets the unique needs of various industries. Their commitment to quality, customization, and sustainability distinguishes them as leaders in the global workwear market.
Contact Us
Cation Work Wear produces workwear for leading brands in Turkey such as Coca Cola, Tüvtürk, Bridgestone, Migros, Lassa, Betonsa, Mng Kargo, Aksa Doğalgaz, Arçelik, ISS and İpragaz. Cation Workwear is one of the largest manufacturers in the sector, which includes its design and production units. You can contact us with informations in our contact page. Our phone number is +90 212 554 83 31 and our e-mail address is info@cationworkwear.com. We will be glad to help you with bespoke workwear production projects.