If you are looking for the best quality and reliable custom work wear manufacturer, you are at the right address. Cation Work Wear custom work wear manufacturer provides services in a specialized way in the field. Employee safety clothing is designed to protect the safety of employees and is usually designed in accordance with the safety rules of the workplace. Wearing business clothes may be mandatory according to the workplace's rules and labels.
In some workplaces, it may be stated that employees must wear a certain type of safety clothing, which may entail a requirement such as wearing an employee safety suit. For example, it is mandatory to wear business clothes in the construction industry. It is also important that the clothes worn by employees are suitable for safety, because the workplace environment can often be more dangerous, and therefore the clothes worn by employees must comply with safety measures.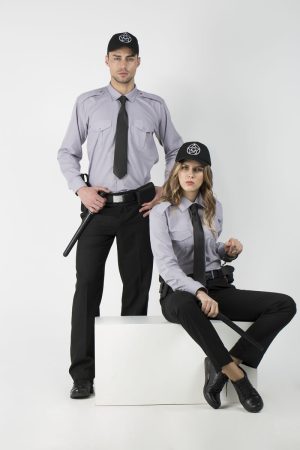 What are the Types of Work Clothes?
Various work clothes can be preferred today. At this point, if you are also wondering about the types of work clothes in question, we can talk about them as follows:
Work coats
T-shirts, sweatshirts, and fleece
Work pants
Work vests
Work aprons
Work jackets
Work raincoats
Business shirts
Warning vests
Work Coats
Business teams
Work sweaters
Work coveralls
Accessories
High-Looking Products
You can access all the products that Cation Work Wear produces with high-quality materials and high-level workmanship and the occupational safety products of the selected companies that it sells with one click.
Custom Work Wear Manufacturer Preference
If you want to use your custom work wear manufacturer preference in favor of a professional company, you are at the right address. As Cation Work Wear, we offer you the highest quality and reliable work clothes. All you need to do is contact us.
Contact Us
Cation Work Wear produces workwear for leading brands in Turkey such as Coca Cola, Tüvtürk, Bridgestone, Migros, Lassa, Betonsa, Mng Kargo, Aksa Doğalgaz, Arçelik, ISS and İpragaz. Cation Workwear is one of the largest manufacturers in the sector, which includes its design and production units. You can contact us with informations in our contact page. Our phone number is +90 212 554 83 31 and our e-mail address is info@cationworkwear.com. We will be glad to help you with bespoke workwear production projects.