Corporate attire, also known as business attire or professional dress code, refers to the formal clothing worn by employees in a corporate or professional setting. While some companies have adopted more relaxed dress codes in recent years, there are still significant advantages  of corporate attire to maintaining a corporate attire policy. In this article, we will explore the benefits of corporate attire and why it remains an important aspect of the business world.
Enhancing Professional Image and Branding
One of the key advantages of corporate attire is its ability to enhance the professional image and branding of a company. When employees dress in a consistent and professional manner, it creates a sense of unity and coherence within the organization. This unified appearance reflects positively on the company's reputation and instills a sense of trust and credibility in both clients and customers. Corporate attire also serves as a visual representation of the company's brand identity and values. By aligning their attire with the company's brand, employees become brand ambassadors, reinforcing the company's message and creating a strong and cohesive brand image.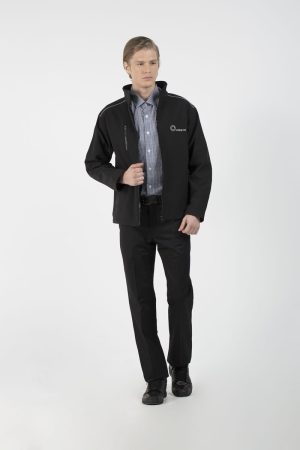 Fostering a Productive Work Environment 
Another advantages of corporate attire is its ability to foster a productive work environment. When employees dress professionally, it creates a mindset of professionalism and seriousness. It helps set a professional tone in the workplace, promoting a sense of discipline, dedication, and respect among employees. Corporate attire eliminates distractions that may arise from inappropriate or casual clothing choices. Moreover, when employees dress professionally, they are more likely to conduct themselves in a professional manner, leading to improved communication, teamwork, and overall productivity.
Creating a Positive First Impression
First impressions are crucial, especially in business settings. Corporate attire plays a significant role in creating a positive first impression on clients, customers, and business partners. When employees dress professionally, it conveys a sense of competence, reliability, and professionalism. This positive first impression can have a lasting impact on business relationships and opportunities. Whether it's a meeting, a presentation, or a networking event, employees dressed in corporate attire are more likely to be taken seriously and regarded as credible professionals. The visual appeal of corporate attire contributes to building trust and confidence in the company and its representatives.
In conclusion, corporate attire offers several advantages of corporate attire in the workplace. It enhances the professional image and branding of a company, fosters a productive work environment, and creates a positive first impression. While some companies may have adopted more relaxed dress codes, it is important to recognize the benefits that corporate attire brings to the table. By implementing and maintaining a corporate attire policy, companies can elevate their reputation, improve employee morale, and establish themselves as serious and credible entities in the business world.
Contact Us
Cation Work Wear produces workwear for leading brands in Turkey such as Coca Cola, Tüvtürk, Bridgestone, Migros, Lassa, Betonsa, Mng Kargo, Aksa Doğalgaz, Arçelik, ISS and İpragaz. Cation Workwear is one of the largest manufacturers in the sector, which includes its design and production units. You can contact us with informations in our contact page. Our phone number is +90 212 554 83 31 and our e-mail address is info@cationworkwear.com. We will be glad to help you with bespoke workwear production projects.