It is up to you to get a unique experience thanks to our company, which operates in the field of workwear producer Istanbul in a high-quality and professional way! By contacting us, you can have the most accurate and high-quality information about it.
The main thing in sewing business dresses is that the dress fits the size of the person to be sewn and the good fabric is used. Such dresses, as a rule, are sewn from thick fabrics that remove ripping, tearing, and should be functional. There is a wide range of fabric types from cotton to gabardine, polyester to linen fabric in our company, which is engaged in the sale and manufacture of business suits. There are work clothes that are covered with fleece inside against the cold, work clothes made of thin fabrics for wearing in the heat.
Areas of Use of Work Clothes
Work clothes are usually worn by employees in factories, in the food and catering sector, in textile workshops, in the health sector. Employees of the automotive industry, mechanics, couriers, employees of cargo companies, gardeners often use dresses made of thick and durable fabrics. They also use multi-pocket pants because they have to carry the necessary work materials such as pliers, scissors, screwdrivers, nails on them. There are different sizes of pockets on the trotting parts of these trousers and these pockets are usually closed, buttoned, or with studs to prevent the materials from falling off. Also, if desired, special hangers can be made for hanging materials at the waist of trousers. Thus, trousers can become extremely convenient and respond to all kinds of requests.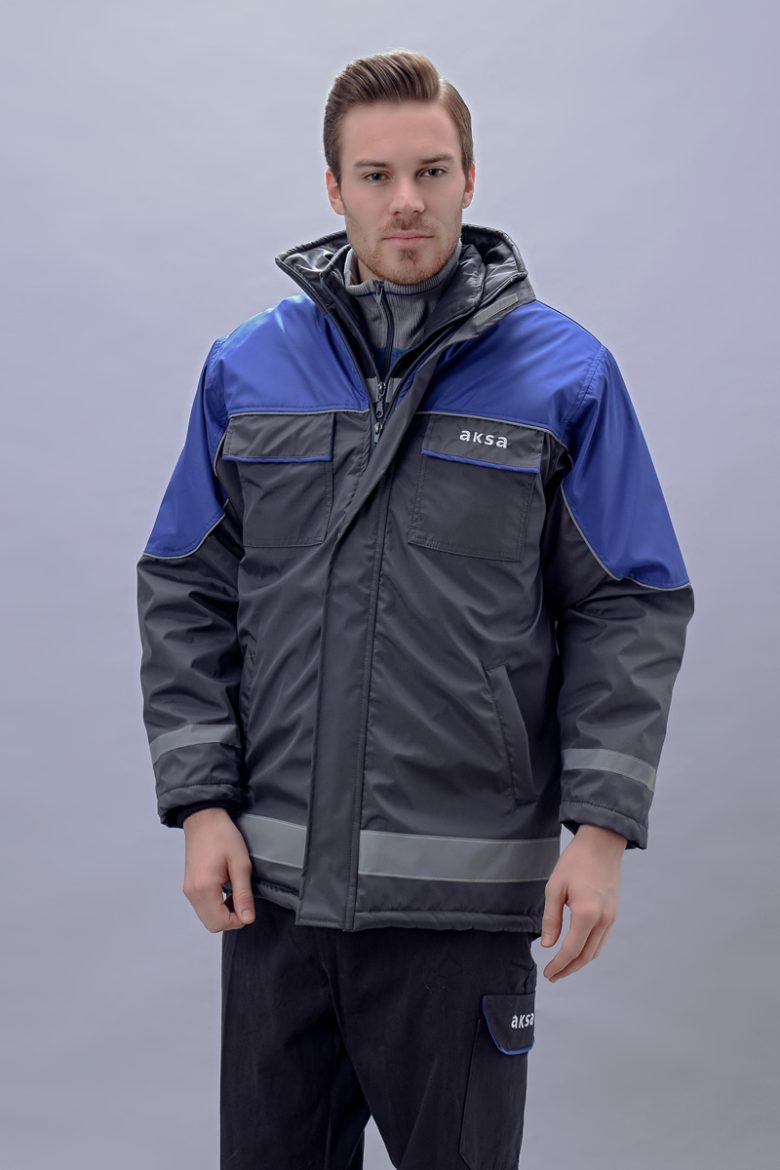 KB 17085
Top Quality Workwear Producer Istanbul Services
In addition, people who work in construction, road construction, heavy manufacturing factories, industrial sector, fire departments, and are most physically tired need models with a protective feature because they use these clothes. Such companies are obliged to provide sheltered clothing to their workers to protect the health and safety of their workers. Because work clothes protect employees from heat, cold, tears, blows, punctures, chemicals, fire, and all kinds of dangers.
Contact Us
Cation Work Wear produces workwear for leading brands in Turkey such as Coca Cola, Tüvtürk, Bridgestone, Migros, Lassa, Betonsa, Mng Kargo, Aksa Doğalgaz, Arçelik, ISS and İpragaz. Cation Workwear is one of the largest manufacturers in the sector, which includes its design and production units. You can contact us with informations in our contact page. Our phone number is +90 212 554 83 31 and our e-mail address is info@cationworkwear.com. We will be glad to help you with bespoke workwear production projects.
.