Why is workwear important?
As the industry is developing all around the world, so is the demand of safety among workers. Nowadays, no company is allowed to function unless it offers to its workers the highest standards of safety. Therefore, safety clothes are a guarantee for life against the harsh risks at work. The concept of workwear production is still developing, improving and growing day by day. A workwear producer's mission is to create efficient attires to protect people from chemicals, high or low temperature, sparks, electricity, water or gas inhalation. A workwear manufacturer can be seen as a guardian angel who protects people from dangerous activities and environments that normally can be even deadly for an undefended human body.
Heavy-duty clothes as a visible part of the corporate image
When we say workwear producer turkey, Cation Work Wear is like a benchmark in the country. We are a supplier of heavy-duty attires for physical and manual work, as well as corporate uniforms. As a qualified work wear producer, we ensure our products are made of best materials that will give the attires characteristics such as durability, longevity, comfort and high levels of protection against the hazards of work. As each successful company takes the best care of its workers, work wear is a crucial part of a good corporate image. We are a workwear manufacturer turkey with over 20 years of experience that offers tested and durable solutions for companies and organizations all around Turkey.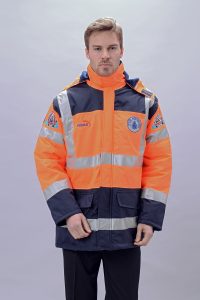 Durability and responsibility
Cation Work Wear is amongst the best work wear manufacturer in the country whose textiles and final products are benchmarked and undergo harsh testing before being sent to the actual wearer. Our mission as a work wear producer turkey is accomplished in many fields such as healthcare, food industry, heavy metal industry or maintenance. Our work wear manufacturer turkey produces not only safety clothes, but also pays attention to design, comfort and new trends.
We as Cation Workwear & Uniforms are providing best quality workwear and uniform product to Turkey's leading companies such as  Mercedes-Benz, Tüvtürk, Enerjisa, Betonsa, Aksa Doğalgaz, Doğuş Otomotiv. You can get in touch with us with our contact page, or send us an e-mail at info@cationiselbisesi.com or call us on +90 212 554 83 31.