The Importance of Work Clothes: Ensuring Safety and Comfort
Work clothes are an essential part of any job, regardless of the industry or profession. They serve many purposes, including ensuring the safety and comfort of workers. In this article, we will discuss the importance of work clothes and why they should not be overlooked.
Safety
Safety is a top priority in any workplace, and work clothes play a crucial role in ensuring the safety of workers. Depending on the type of work, employees may be exposed to various hazards, such as heat, chemicals, or sharp objects. Work clothes are designed to protect workers from these hazards by providing a barrier between the worker and the environment. For example, a construction worker may wear a hard hat, safety glasses, and steel-toed boots to protect themselves from falling debris or other hazards. Similarly, medical professionals wear protective gear such as gloves, gowns, and masks to prevent the transmission of infections.
Comfort
Comfort is another essential factor when it comes to importance of work clothes. Employees who are comfortable in their work clothes are more likely to be productive and less distracted. Work clothes should be designed to allow for ease of movement and breathability, especially in jobs that require physical labor. In addition, work clothes that are too tight or too loose can be a safety hazard, as they can get caught in machinery or make it difficult to move around. Comfortable work clothes can also contribute to employee morale and job satisfaction.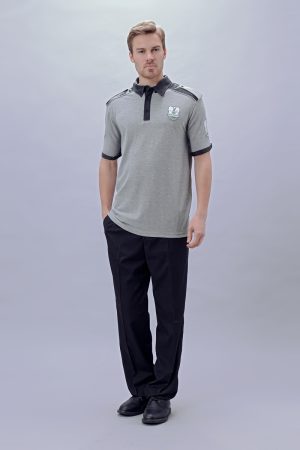 Branding
Work clothes can also serve as a way to promote a company's brand. Uniforms or clothing with a company logo can create a sense of unity among employees and make it easier for customers to identify employees. In addition, having a cohesive look can create a more professional image for the company. Clothing with a company logo can also serve as a form of advertising, as employees wearing the clothes can act as walking billboards for the company.
Compliance with Regulations
Many industries have regulations regarding work clothes that must be followed for safety and hygiene reasons. For example, food service workers are required to wear hairnets and other protective clothing to prevent contamination. Failure to comply with these regulations can result in fines or other penalties. Employers should ensure that their employees are fully aware of the regulations and provide them with the necessary work clothes to comply with them.
Quality
The quality of work clothes is also important in ensuring their effectiveness. High-quality materials and construction can make work clothes more durable and provide better protection. Investing in quality work clothes can save money in the long run by reducing the need for frequent replacements. In addition to durability, high-quality work clothes can also provide better comfort and appearance.
Sustainability
Sustainability is becoming an increasingly important factor in the selection of work clothes. Many companies are now choosing to use sustainable materials and production methods in their work clothes. This can include using recycled materials, organic cotton, or environmentally friendly production processes. Sustainable work clothes can help reduce the environmental impact of a company's operations and contribute to a more sustainable future.
Conclusion
Work clothes are an essential part of any job, and their importance should not be overlooked. They play a crucial role in ensuring the safety and comfort of workers, promoting a company's brand, complying with industry regulations, and contributing to sustainability efforts. Employers should take the time to consider the needs of their employees when selecting work clothes and ensure that they are providing adequate protection and comfort. In addition, they should aim to choose high-quality, sustainable work clothes that can provide long-lasting benefits for both the company and the environment.
Contact Us
Cation Work Wear produces workwear for leading brands in Turkey such as Coca Cola, Tüvtürk, Bridgestone, Migros, Lassa, Betonsa, Mng Kargo, Aksa Doğalgaz, Arçelik, ISS and İpragaz. Cation Workwear is one of the largest manufacturers in the sector, which includes its design and production units. You can contact us with informations in our contact page. Our phone number is +90 212 554 83 31 and our e-mail address is info@cationworkwear.com. We will be glad to help you with bespoke workwear production projects.