Safety Wear Producer Company in Turkey: Cation Workwear
Safety Wear Producer cationworker.com presents its best designs. You can take us what you want about workwear and uniform. Our Safety Wear Producer company always with you for your workwear solutions. You can review our web site to see your category or you can reach us to get help. We are the leader Safety Wear Producer in Turkey and Europe. Cation workwear always brings you the best workwear options for your business. Do not forget, wears are important for your business charisma. It reflects your business doing shape. So that's why the reason you should be careful about the workwear matter.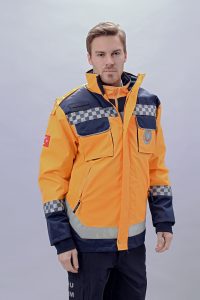 Safety Wear Producer in Turkey:  Cation Workwear
Safety Wear Producer company Cation Worker now brings you amazing prices. You do not have to think the costs now, because we are here for you as a great helper on your workwear problem. We can fix everything about this, just give us a call about your ideas and give us some time to produce your dream workwear. We can promise that you will really like our designs. Hundreds of colors and thousands of different designs awaits you on our company. All you need to do is reach us from the contact section on our web site.
Safety Wear Producer in Turkey:  Cation Workwear
You may think workwear is a problem for you but actually not. We are here to solve this issue. Our designers and expert team awaits for your phone call. We are going to help you about what you dream for your business place. Do you want a colorful wear or a dark wear, just tell us and leave the reamin to us. You can focus on your business place and after a short period you will receive your new and amazing uniforms. Safety wear producer cationworkwear.com awaits for your order. You can reach us from the contact section on our web site.
Contact Us
As Cation Workwear & Uniforms, we take pride in our workwear production in Turkey. Workwear that we produce come in a huge variety of different sizes, designs and colors. Our vast experience is one of the many reasons why many leading brands in Turkey chose to work with us. We take pride in being preferred by Mercedes-Benz, Tüvtürk, Enerjisa, Betonsa, Aksa Doğalgaz, Doğuş Otomotiv and more. You can choose us too, by contacting us.