Quality Turkish Workwear Producer
When it comes to high-quality workwear, look no further than a Turkish workwear producer. With their expertise in crafting durable and functional garments, these producers are renowned for their excellence.
The Art of Turkish Workwear: Expertise and Craftsmanship
Unmatched Quality and Durability:
Turkish workwear producers are known for their commitment to unmatched quality and durability. They use premium materials and employ skilled craftsmen who pay meticulous attention to every detail, from stitching to reinforcement. The result is workwear that can withstand the rigors of demanding work environments, ensuring longevity and optimal performance.
Extensive Range of Workwear Solutions:
Turkish workwear producers offer an extensive range of workwear solutions to cater to various industries and job roles. Whether you need protective clothing for industrial settings, specialized uniforms for healthcare professionals, or functional attire for outdoor work, these producers have the expertise to meet your specific requirements. They understand the unique challenges faced by different sectors and design workwear accordingly.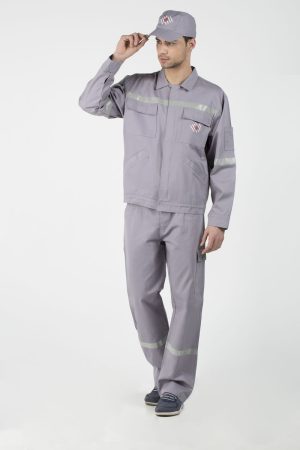 Benefits of Collaborating with a Turkish Workwear Producer
Customization and Personalization:
Turkish workwear producers prioritize customization and personalization. They understand that each company or organization has unique needs and preferences. Whether it's incorporating branding elements, adjusting sizing and fit, or adding specialized features, these producers can tailor the workwear to align with your specific requirements. By collaborating with a Turkish workwear producer, you can ensure that your team is equipped with personalized garments that reflect your brand and enhance their professional image.
Comfort and Functionality:
Comfort and functionality are crucial aspects of workwear. Turkish workwear producers pay careful attention to design ergonomic garments that provide freedom of movement, breathability, and functionality. They take into consideration the specific needs of different job roles and industries, ensuring that the workwear allows for optimal performance and enhances the wearer's comfort throughout the workday.
Timely Delivery and Reliable Service:
Collaborating with a Turkish workwear producer means benefiting from their efficient production and reliable service. These producers understand the importance of timely delivery to meet your organization's deadlines and operational requirements. They have streamlined processes and systems in place to ensure that your workwear orders are handled with precision and delivered in a timely manner.
Choosing a Turkish workwear producer guarantees exceptional quality, customization options, and reliable service. Their commitment to durability, functionality, and personalized solutions ensures that your workforce is equipped with high-quality workwear that meets their specific needs. Collaborate with a trusted Turkish producer to elevate your workwear standards and provide your team with reliable, comfortable, and professionally branded attire that represents your organization with pride.
Contact Us
Cation Work Wear produces workwear for leading brands in Turkey such as Coca Cola, Tüvtürk, Bridgestone, Migros, Lassa, Betonsa, Mng Kargo, Aksa Doğalgaz, Arçelik, ISS and İpragaz. Cation Workwear is one of the largest manufacturers in the sector, which includes its design and production units. You can contact us with informations in our contact page. Our phone number is +90 212 554 83 31 and our e-mail address is info@cationworkwear.com. We will be glad to help you with bespoke workwear production projects.